Curated by Clara Ott
HOSPITALITY ARCHITECTURE, HOUSES • QUEILÉN, CHILE
Architects : Utreras Arquitectos
Area : 79 m²
Year : 2016
Photographs : Gustavo Burgos
Manufacturers : Nemetschek, Trimble Navigation, Volcan
Lead Architect : Hugo Utreras Becerra
Clients : Comarca Contuy
Engineering : Danilo Vera Pacheco
Collaborators : Víctor Carrera, Rene Aguilar
City : Queilén
Country : Chile
Textual content description offered by the architects. The work is located among the many bushes close to the shores of the Paildad estuary, within the rural sector of Contuy, commune of Queilen, Chiloe Island, located inside the complicated "Comarca Contuy", www.comarcacontuy.cl, an organization that seeks to hyperlink artwork, tradition, tourism and nature.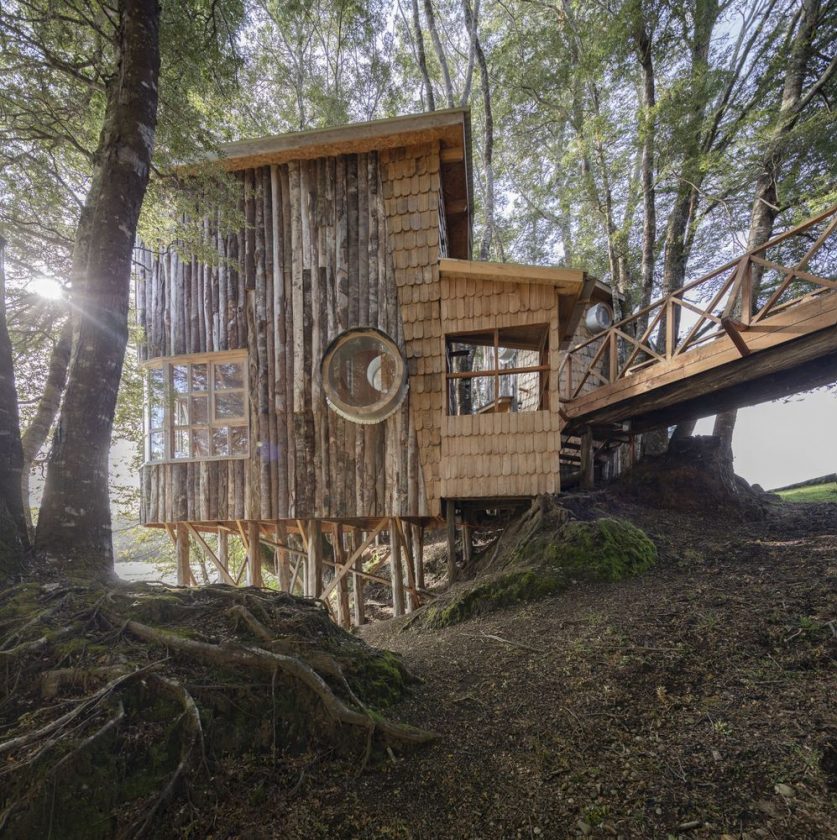 The thought was born from creating 4 shelters "glamping" fashion among the many bushes, on the lookout for formality and disposition of the latter, in addition to the birds' nests, by means of the proposed round home windows. Every one in all these 4 shelters has areas to be in and spend the evening, connecting one another and the remainder of the place by means of a wood footbridge. Though the realm occupied by the structure is small, the positioning presents a morphology with uneven land and lots of steep slopes, which is mirrored within the completely different heights at which every of the shelters is positioned.
All the building is structured and lined in wooden, with cypress for the inspiration piles, coigue for the primary and secondary beams, and cinnamon for partitions and trusses. The completely different views to the outside, the immersion in the midst of the bushes and the proximity with the estuary, make it doable to really feel the wind and a few species of birds in an in depth method when getting into and being on the work.