Curated by Clara Ott
PENTHOUSE, RESIDENTIAL • PUEBLA DE ZARAGOZA, MEXICO
Architects : Enrique Ramon Ríos, Taller Eduardo Audirac
Area : 6000 m²
Year : 2018
Photographs : Dos estudio
Manufacturers : AutoDesk, Cemex, Helvex
Lead Architects : Enrique Ramón, Eduardo Audirac
Structural Engineer : Rafael Gil Morales
Installations : José Antonio Lino Mina CENTRO DIA
Supervisión De Obra : Rodrigo Acevedo
Collaborators : Elizabeth Cortés, Fernando Corona, Max Jiménez
City : Puebla de Zaragoza
Country : Mexico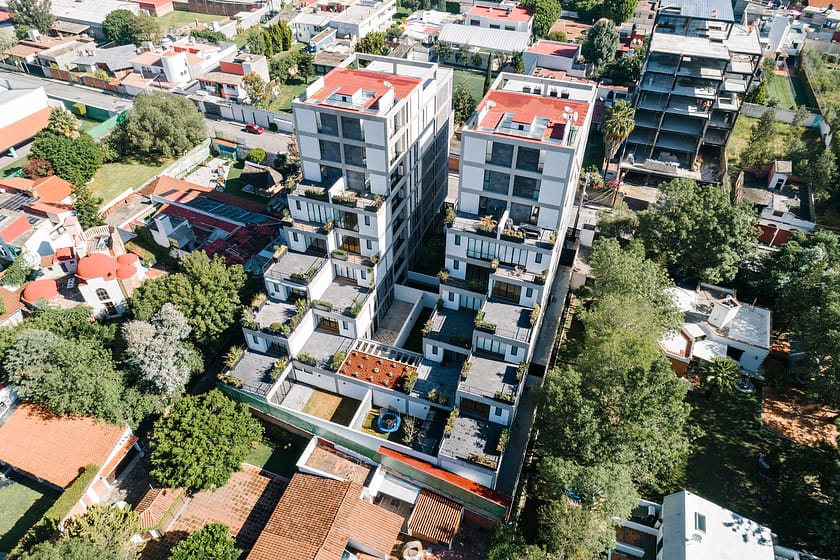 Textual content description offered by the architects. Two twin towers include 24 one- and two-storey housing models which clear up quite a lot of typologies: four pent-garden models (containing personal gardens), 16 terraced residences with hanging gardens, and four pent-houses (2-storey, double-height models). As facilities, the venture features a widespread backyard and a reception/multi-purpose room on the bottom ground. Every tower tops off with a roof backyard, jacuzzi and a viewing platform overlooking Puebla's volcanoes, Cholula's pyramid and the San Juan hill.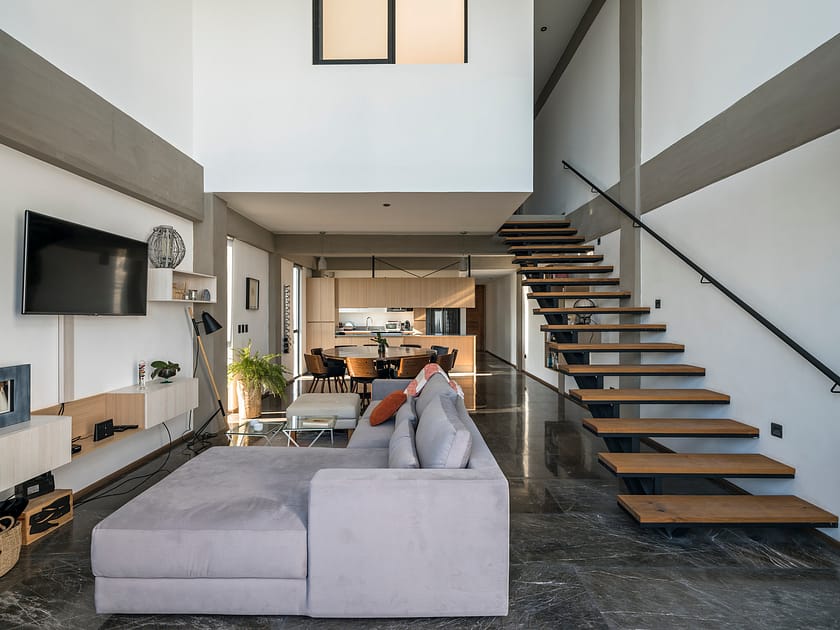 Each condominium is exclusive given the actual terraced design scheme. Orientation is north-south, a thermal axis that gives comfy areas with pure lighting and cross air flow. Views had been chosen following the proposed design scheme for the facades. The building's structure is manufactured from architectural concrete, with a big void left open to carry mild to the basement containing the parking area and and the towers' installations, giving the building an sincere studying. A philosophy of harnessing pure assets is applied -especially relating to water- in what engineer Toño Lino calls a "blue building", one which collects rain water in a separate space for storing. That is the primary of it's form for collective housing within the metropolis of Puebla.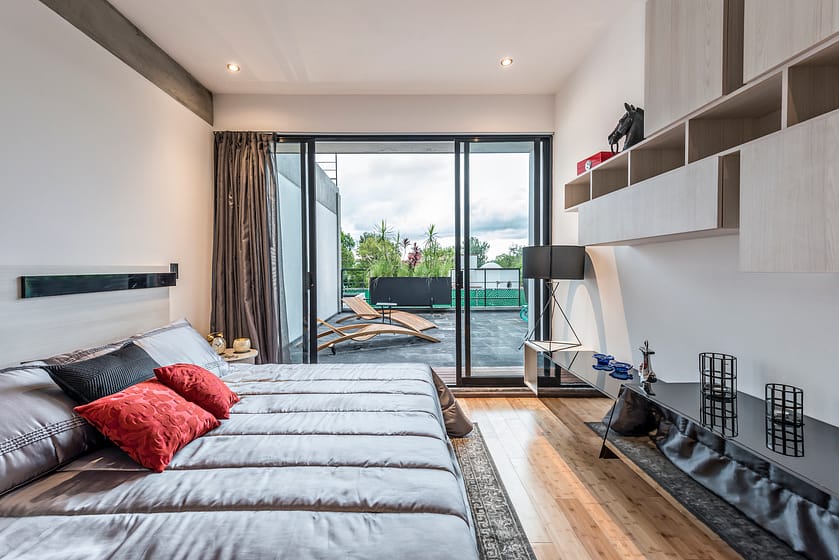 A brand new topography rises vertically going through the road, however stepped and mild in direction of the pre-existing "inexperienced" residential block that coexists with the 2 new towers.